𝗙𝗘𝗔𝗧𝗨𝗥𝗘| 𝑫𝒊𝒂𝒎𝒐𝒏𝒅𝒔 𝒊𝒏 𝒕𝒉𝒆 𝑹𝒐𝒖𝒈𝒉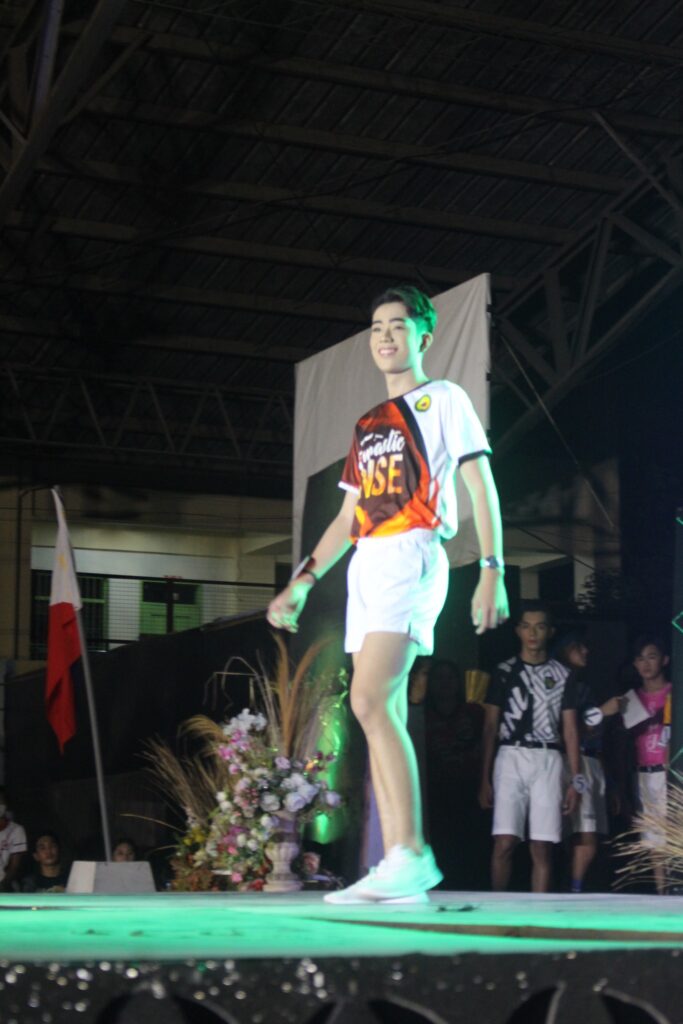 What defines a perfect King and Queen fit for the GSCNHS Throne?
Is it the wit? The confidence? Or the continuation of a legacy?
Lurking about the campus grounds were the 20 witty and talented young men and women's each representing their prideful houses. The succession continues as they paddle the waves to the top, walking with such poise, elegance, and composure while being under pressure. All those sleepless nights paid off as they gave substance to us that despite the nerve-wracking feeling on stage, they still managed to put on a good show and shine next to each other.
"𝖡𝖺𝗍𝗍𝗅𝖾 𝗈𝖿 𝖻𝖾𝖺𝗎𝗍𝗒 𝖺𝗇𝖽 𝖻𝗋𝖺𝗂𝗇𝗌."
With this phrase reminding us about pageants, Mr. and Ms. GSCNHS crowned their new kings and queens on February 3, 2023, at the GSCNHS Taiwan Hall — fighting for their righteous crown against different grade levels and special programs. First off, the youngest Grade 7 Tender Blooms – proving that despite being the youngest, paddling the biggest waves as they still fight through the way, The Mighty Sophies Grade 8 waving the flag of the fiery yellow, The Marvelous Nueve giving off the brilliance of the shining blue tamaraw, The Valiant Grade 10, giving us their dauntless roars, The Fantastic Onse's blazing maroon, and last but not the least, The Magnificent Dose giving us the eye of the tiger.
Together with City High's remarkable Special Programs starting off with the Versatile Science, Technology, and Engineering Program (STE), The Avant-Garde Special Program in Journalism (SPJ), The Artistic Gem of Special Program in the Arts (SPA), and the Robust Knights of Special Program in Sports (SPS).
As the candidates fought for the crown, the Top 5 candidates glimmered on their uniqueness, beauty, and charisma. All of the candidates pulled off with creativity from their walks and dresses but at the soul of it, all their advocacies, intelligence, and courage reflect the society. As much as how they shed light through their answers, it is now their turn to shed light as youth advocates of the school by leading the future generations of Kabataang Cityhigh.
———
Sandra Manligro & Jezel Maglacion| TR Junior Feature Writer
Baby Shane Potestad| TR Junior Copyreader
The Rancher Docu.