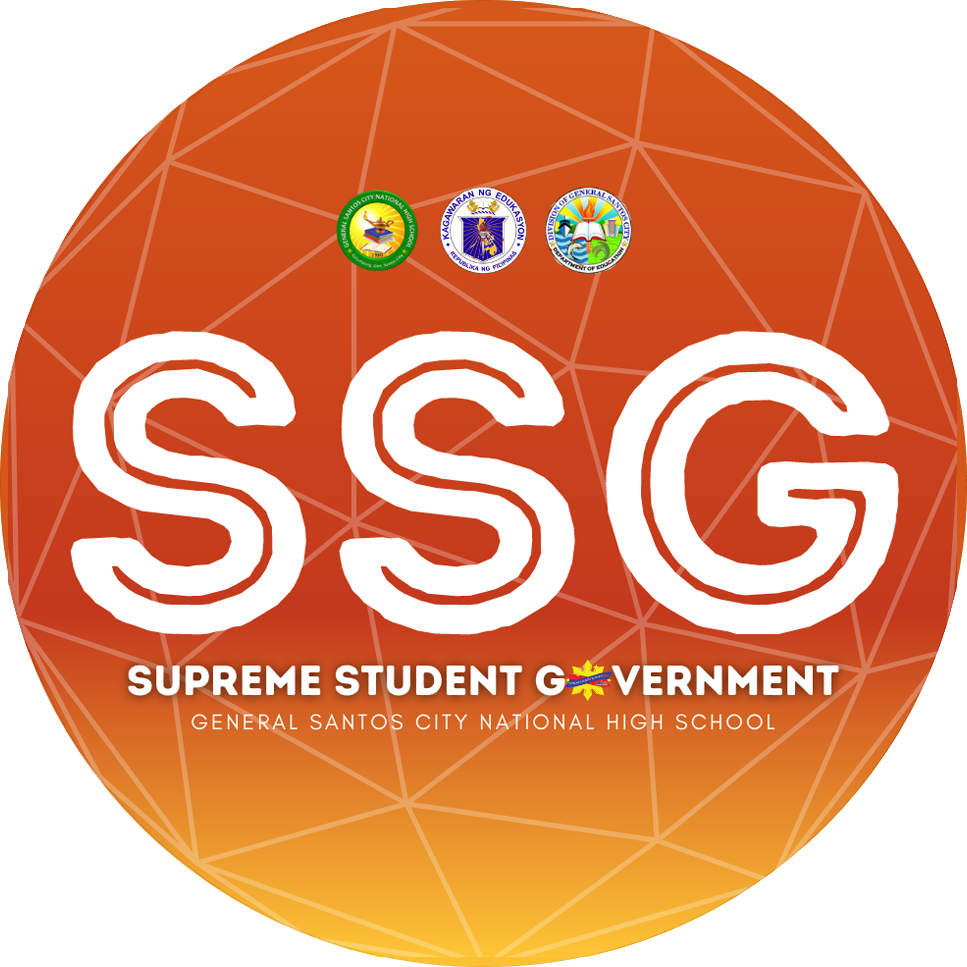 The Supreme Student Government (SSG) is the most powerful and highest governing body in the Institution. It composed of officers duly elected by the entire student body in the tertiary level. It represents the voice of the studentry with the following duties and responsibilities:

• To develop school spirit among the students and promote their general welfare;
• To organize and direct student activities of the nature described;
• To inform the President, the Director of Student Services, and many others on student matters, affairs, and activities;
• To adopt its own by-laws for its internal and general government; and
• To exercise such powers and perform such other functions in accordance with laws and regulations.

The Supreme Student Government (SSG) aims to lay groundwork for unity and cooperation among students by providing them a venue where they can improve their leadership abilities. It also seeks to train students to become better members of the society with the ideals and principles of participative democracy.

(c) DepEd

𝙒𝙚 𝙘𝙖𝙧𝙚, 𝙬𝙚 𝙖𝙧𝙚 𝙮𝙤𝙪𝙧 𝙎𝙎𝙂! 𝙒𝙚'𝙧𝙚 𝙖𝙡𝙡 𝙞𝙣 𝙩𝙝𝙞𝙨 𝙩𝙤𝙜𝙚𝙩𝙝𝙚𝙧!

𝗨𝗦𝗪𝗔𝗚, 𝗖𝗜𝗧𝗬 𝗛𝗜𝗚𝗛! 

PRESIDENT: Jaesar Justin P. Malunes
VICE PRESIDENT: Genice Sverre B. Dagatan
SECRETARY: Jayvee B. Prado
TREASURER: Fhelame Ann Claire R. Villanueva
AUDITOR: Anna Marie B. Rosales
PKO: Meg Delan B. Pepito
PROTOCOL OFFICER: Elizh Rie Mae J. Julao
G12 REPRESENTATIVES:
Daniela Jane Manayan
Maridelle Dipay
G11 REPRESENTATIVES:
Xhyqeinne Adlawan
Cejay B. Solaiman
G10 REPRESENTATIVE:
Angel Shane San Miguel
G9 REPRESENTATIVE:
Ashlei Kate M. Buendicho
Cris Justine Abad
G8 REPRESENTATIVE:
Goldie Hannah Faye Caling
Chelsea Naagas Damas
G7 REPRESENTATIVE:
Rex Chauncy Callao
Quesha Formentera

Creative Team
Prince Baljorie Ibañez Suhayon
Michael Estrebilla
Yra Lorenzo
Grace Ann Ogatis
Marie Belle Peralta
Samuel Alegre
Committee on Strategic Planning:
Delmark Jugarap Dipay
Caryl Jean Urdaneta

Committee on Operations:
Jorell Ranque
Kheangel A. Salvador
Shimelle Jezryl Vegafria
Eduardo Carungay Jr.
Jhunel Cubarrubias
Eliezer E. Tigue
Ej Carl U. Banlasan
James B. Libo-on
Secretariat Committee:
Leslie Ann Payongayong
Cris Pauline Pueblas
Publication Committee:
Chary Grace Eumenda
Clarence Mhyco Alagenio
Sabrina Khim Makarunggala
Ralph Anthony Verjom
Finance Committee
Rose Marie Atabelo
Internal Affairs Committee
Sahara Drex Calamba
Rica May Japona
Clarence Valiente
Jinky Jane Cañete