𝐀𝐟𝐭𝐞𝐫 𝐝𝐚𝐲𝐬 𝐨𝐟 𝐰𝐚𝐢𝐭𝐢𝐧𝐠, 𝐰𝐞 𝐚𝐫𝐞 𝐡𝐞𝐫𝐞 𝐭𝐨 𝐟𝐢𝐧𝐚𝐥𝐥𝐲 𝐞𝐱𝐩𝐞𝐫𝐢𝐞𝐧𝐜𝐞 𝐭𝐡𝐞 𝐦𝐚𝐠𝐢𝐜 𝐨𝐟 𝐞𝐝𝐮𝐜𝐚𝐭𝐢𝐨𝐧!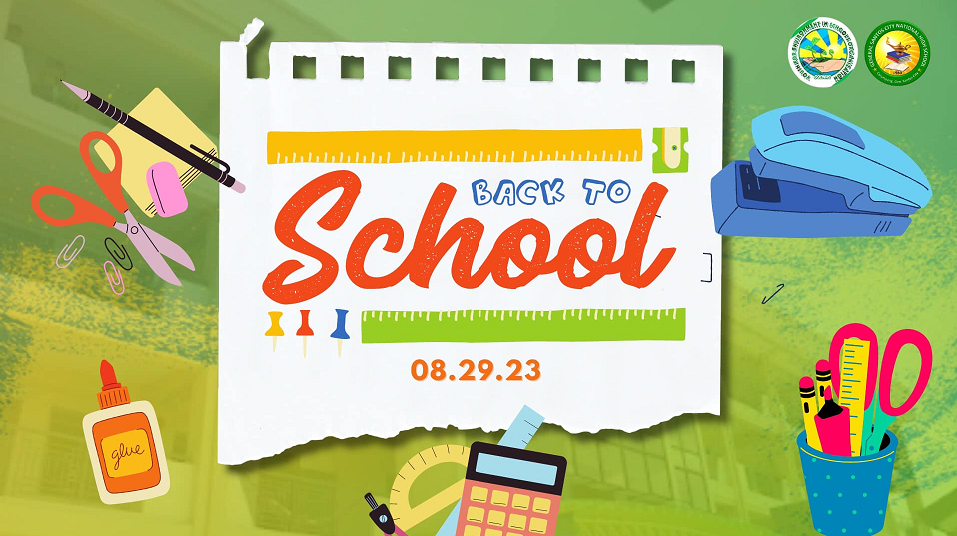 The school year 2023–2024 has officially begun as of today. Let's pray that we will have the knowledge, discernment, security, and direction we require as we begin this day. This academic year will also be a season in our lives when we develop and become mindful of the abilities and potential we possess. May we have heart-stirring experiences throughout our voyage. Above all, may we gather information that will benefit us both now and in the future.
𝐖𝐞𝐥𝐜𝐨𝐦𝐞 𝐭𝐨 𝐭𝐡𝐞 𝐚𝐝𝐯𝐞𝐧𝐭𝐮𝐫𝐞, 𝐰𝐡𝐢𝐜𝐡 𝐰𝐢𝐥𝐥 𝐛𝐞 𝐛𝐨𝐭𝐡 𝐣𝐨𝐲𝐟𝐮𝐥 𝐚𝐧𝐝 𝐜𝐡𝐚𝐥𝐥𝐞𝐧𝐠𝐢𝐧𝐠. We are pleased to have you all here and wish you a happy and unforgettable day. 𝗢𝗻𝗰𝗲 𝗮𝗴𝗮𝗶𝗻, 𝗴𝗼𝗼𝗱𝗹𝘂𝗰𝗸, 𝗮𝗻𝗱 𝗺𝗮𝘆 𝗚𝗼𝗱 𝗯𝗹𝗲𝘀𝘀 𝘂𝘀 𝗮𝗹𝗹.